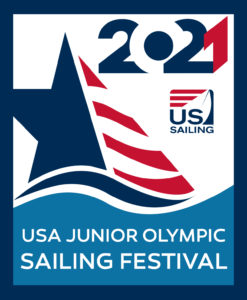 COVID-19 Procedures & Policies for River Romp
All competitors & coaches are required to provide an emergency contact and mobile phone in their registrations. Should any competitor retire from racing before the end of the day a designated adult should be available to receive the sailor and return him/her to a pre-arranged location. Supervision on shore by the OA will be limited. The park is a public space.
Although Lee County Parks have resumed normal operations, they are doing so with "approved plans for operation". For our sailing center to host this regatta we have had to submit – and receive approval of – plans and procedures aligned with safe operation while our County remains in a heightened positivity rate.
Should conditions warrant the OA reserves the right to add precautions, approved by the
County, to maintain safe operation of the event.
Clubs will be assigned to a specific location at the venue and should mark reasonable distance between boats. Signage will help clubs locate their designated areas.
Competitors, coaches & PROs will meet via scheduled ZOOM meetings the week of the regatta. There will be no in-person Skippers Meetings or Awards ceremonies.
Coaches &/or designated officials for each participating club should affirm that all competitors intending to race are symptom-free before checking-in the sailors on Saturday, and at their designated locations on Sunday morning prior to the first race. Any competitor or coach displaying symptoms commonly associated with the virus should immediately withdraw; sailors should be returned to their parents for the remainder of the event and the OA notified at once.
There will be no tents, tables or chairs set up for congregating. Group socializing or activities in the park by clubs is done so at their own risk. Clubs should remain within their own cohorts. A reminder that everyone is asked to sign and comply with the COVID waiver and policy.
All documents, maps, diagrams and updated information, including results, will be posted on the electronic Official Notice Board. See www.edisonsailingcenter.org website or our event on
Regatta Network.
A competitor, coach, or anyone known to the competitor/coach who comes into contact with
someone who exhibits symptoms of the virus must contact Stephanie Webb, Regatta Coordinator, or her designee as soon as possible ( 239-454-5114).
Thank you for your cooperation and understanding as we continue to make every effort to provide a safe environment for youth sailing.
River Romp Race Areas Map